"The greatest gift we can give our supporters is an opportunity to learn."
I'm always on the lookout for way to bring value to our customers, beyond the standard products and services; not an easy task, especially if you're looking for originality.  What's original today?  See, it's not easy.  In our industry it's become common place to equate corporate customer appreciation with socializing events and off-site adventures.  I understand why organizations do this.  Saying thank you to your customers by taking them too far off destinations, mingling and bonding, has its merits.  But how do you come up with something just a little bit different?  My view on customers appreciation trips may be a little jaded but it's my way of thinking and I just can't shake it.  It goes something like this – MERIX pays our customers a lot of money in trailer fess.  My hope is that our customers earn obscene sums of money, and they can use some of that money to travel anywhere they want in the world, with people they actually like.  With that in mind how can we put our twist on a customer appreciation event?  Best place to start for me was to think of my own personal experiences, and what event or trip stood out for me; I kept coming back to one.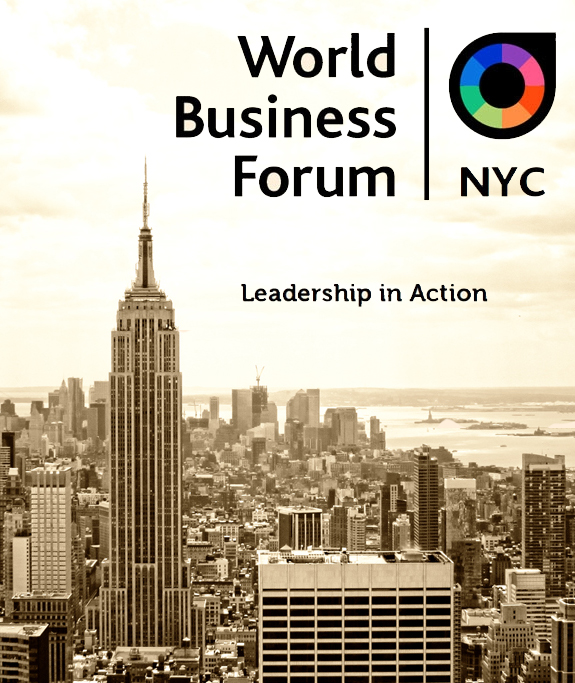 For a number of years Genworth Financial would invite a number of their customers to attend the "World Business Forum" in New York.  It was a trip I looked forward to every year.  I felt privileged to be asked to attend.  The invited guests were business heads representing the lending industry.  To be in their company was a privilege, but to be able to attend an event such as the World Business Forum was also a great educational opportunity for me.  It was an opportunity that I always relished, and is demonstrated by the fact that I continued to attended, along with the MERIX Senior Leadership Team, long after Genworth stopped making it an annual event.  The value I derived had nothing to do with the fact that the the dime was on someone else.  The experience is well worth the money, my own money.  Combine the fact that educational experience is held in one of the greatest cities in the world, New York, woohoo! 
So if this trip had such an effect on me, why beat myself over the head to come up with something totally original?  For years I wanted to do this, and this is the year.  We're announcing that we're going to be taking a number of our supports, who reached status with MERIX Financial, to the World Business Forum in New York this October.  The greatest gift we can give our supporters is an opportunity to learn; to open their minds to other ways of doing things.  The speakers at the World Business Forum are not motivational speakers.  The speakers at the World Business Forum are the champions of industries.  They don't just teach, they do.  Presidents, CEOs, activists, authors, leadership of all stripes speak at this event.  They share their stories, their success' and their concerns.  The best part of attending for me is the humbling experience I go through.  If I start to believe my own press clipping, well, being surrounded by that much success and brain power makes me realize I'm a guppy in the grand scheme of things.  At the conclusion of the World Business Forum I reminded that I have to up my game, and MERIX wants to help our supports up their game as well.  Oh yeah, and have a blast in New York.  To our loyal supporters, hope to see you in New York.

Until next time,
Cheers.