This is the time of year when people start to think about vacations, children going to camp, enjoying a beverage on a patio, late evening strolls and a bunch of other activities that one associates with summer. It's a great time to shut out the real world, for a little while at least, but the noise level may be so high it may be difficult to do so. It's so much easier to suspend reality when it's someone else's reality. It's hard to point fingers when you have your own troublesome issues to deal with.
Firstly, there's a country in Europe that's in a deep mess, and we've become so accustomed to hearing about their "challenges" that we've learned to ignore Greece.  Well, Greece is back in the news, with all its drama, twists and turns. This time stakes are little higher. There's a referendum this weekend in Greece, one which is ill timed and could be political suicide for the Greece's reigning president, Alexis Tsipras. In nutshell, Greeks are going to vote on the most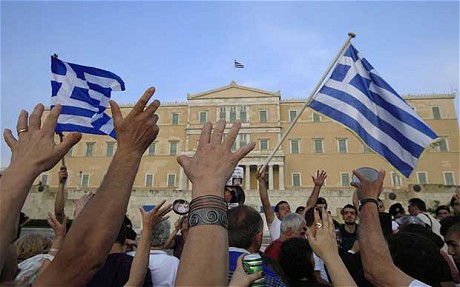 recent austerity package being offered by the European Union. The Greek president doesn't think much of the terms that the Euro Zone is attaching to handout, so he wants his people to decide. And if Greeks vote yes, he's promised to resign. If one doesn't learn from history, then one is doomed to repeat it. History has taught many European leaders that upsetting German Chancellor, Angela Merkel, is detrimental to one's political career. So to Greek president, Mr. Tsipras, we barely knew you. Even if he happens to skate though this weekend, Ms. Merkel has a long memory and controls the flow of cash in Europe, not a good combo for the president of Greece. The heat is being ratcheted up this weekend.  There's a run on money in Greece, and the banks could run out of cash by Monday – just a little something for voters in Greece to think about before they cast their ballot on Sunday.  I truly hope that Prime Minister Harper never angers Ms. Merkel.  She plays for keeps, and she's a hardened combatant. For our PM it would be like going to a gun fight with a spoon.
Regrettably, we have our own significant issues to deal with, and the issues will dominate the headlines throughout the summer.  No worries, unlike Greece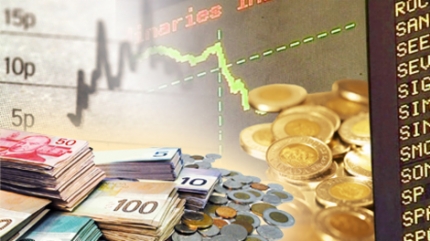 our banks still have cash, but our economy is lethargic at best; so much so that we're actually speculating if we're in a recession.  Technically to qualify an economy as being in a recession requires two consecutive quarters of economic contraction or zero growth.  Whew, we have a huge cushion.  The Canadian economy has seen four consecutive months of zero growth. Plenty of wiggle room.  Could there be another rate cut by the Bank of Canada to try to stimulate the economy? Many are saying yes because the last one didn't work or at least provide enough stimuli to balance the fall of oil prices.  The Loonie, Canadian Dollar, is expected to fall to .77 cents USD.  Snowbirds may want to think about buying US currency now or run this risk of paying a lot more when traveling south to escape the winter.
I just took a glance at my notes for this blog, and there so many other issues that we will be hearing about over the summer.  I could spell them out for you but I just don't have the time.  Like every male in Canada, on a Friday in July, I have to hit the beer store.  Our economy may be going to poo, but then there are really important things to think about – Coors Light or Corona? Maybe both.
Until next time,
Cheers.