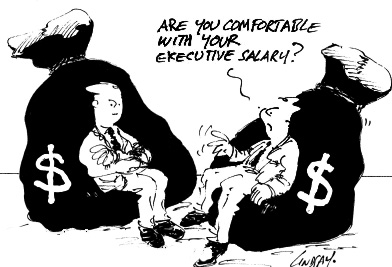 This blog may appear to be self-serving but I can assure you that's not my intention.  Recently it's become fashionable to debate executive compensation or more specifically the amount of said compensation.  The chatter is everywhere and executives have become the new "whipping boy" by those that are disillusioned with the system.
  Have a look at the signs of those occupying Wall Street, and their comrades in arms protesting in Canada.  They want to change our entire economic system, and an example they use to illustrate that our economic system is flawed is by hi-lighting executive compensation.   It's not just the protestors that are throwing gas on this fire.  Politicians have also used this issue for their own benefit.  The anger and grandstanding is usually directed at executives that work for large institutions, i.e. Fortune 500 Companies.  That's why I can say this blog isn't self-serving.  Don't get me wrong, I do okay but it's not even close to how well the boys on Wall Street do.  One could take his own life by jumping off their pile of money.  My pile?  You might stub your toe.
 Am I envious about how much money is earned by the big boys?  Nope!  Firstly, envy is a wasted emotion.  Secondly, how can you begrudge someone's success.  If someone is dedicated to their career, made sacrifices along the way, created wealth for shareholders, and products for consumers, the individual should be justly rewarded.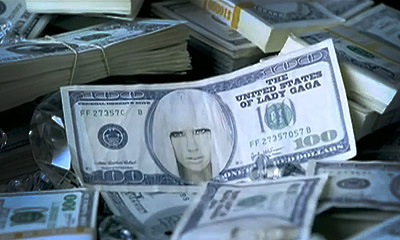 But I'm not hearing that.  What I'm hearing is that executive compensations packages should be capped.  Really?  By whom?  Is there an expectation that the government should create a department which monitors and mandates the amount of compensation that executives can earn?  If that's the case then the "new' system has to be equitable.  Lady Gaga just edged Oprah Winfrey for earnings last year.  According to Forbes magazine, Ms. Gaga earned $295 million while Ms. Winfrey had to get by on $27o million.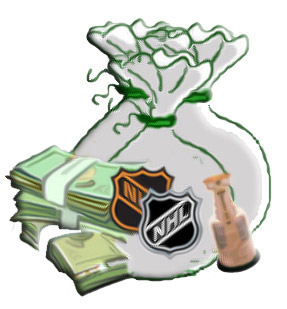 What about a sport that's near and dear to us, hockey!  Sidney Crosby and Alexander Ovechkin will earn $9 million respectfully, and Brad Richards is now the highest paid player in the NHL at $12 million annually.  I guess in this new world order capping earnings will effect more than just executives.  And maybe when this new government department finishes with executives, entertainers and professional athletes, they'll get around to the rest of us.  I suspect  those who support the concept of a redistribution of wealth believe that brokers, lenders and insurers are paid an obscene amount.   You see,  it's all in the eye of the beholder.
To be clear, if an institution receives a bailout from the government then no bonuses should be paid out until the loan is paid back in full.  Maybe there should be a debate that if companies are too big to fail…maybe they shouldn't be allowed to get that big.  If the tax payer is going to be on the hook financially, then the tax payer has say in the matter.  But we're not having that debate today.  Today success is viewed as a negative.  The argument today is that it's not fair that someone can earn so much while others have little.  Not fair?  My nine year old uses that argument because he has to go to bed at 9 pm.
 Until next time,
Cheers.