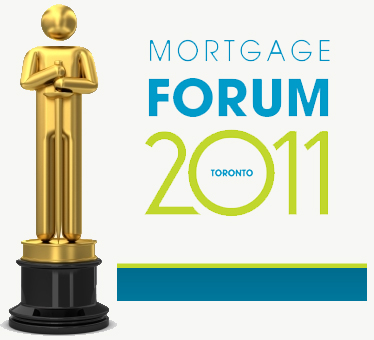 How many times have you heard, "it's just an honour to be nominated".  What rubbish! If you're going to be nominated for an award you want the hardware.  A nomination gives you hope and the trophy is the validation.  We all need, and like, the validation.  Those who say it doesn't matter are being disingenuous.  Even if the sentiment is sincere why wouldn't you want people's efforts to be acknowledged?  No one has ever won an award without the hard work of a lot of other people.  When you win an award there's many finger prints on the trophy.
I take great pride in the fact that CAAMP won the award for Conference of The Year at the Canadian Event Industry Awards.  If you consider all the conferences that are held in Canada each year, the trophy is a significant accomplishment.  Mortgage Forum 2011 was a huge success, and that was confirmed by the survey results and from the numerous comments I received from attendees.   CAAMP took a gamble by changing up the conference, and the changes were well received.  The affiliation with the Art of Sales ensured that the line-up of speakers surpassed all previous conferences.  Tuesday turned into a full day of speaker sessions and it was impressive to see an audience of 2,220.  I remember standing at the back of the hall during one of the speaker sessions and saying to myself, "damn, it actually worked".  When you make changes you never know how the changes will be received until you go live.  There's a big divide between concept and execution.  The devil is in the detail, and the CAAMP staff didn't miss a single detail.  I've got proof of that…it's a nice shiny trophy.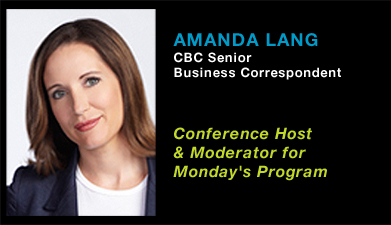 So how does CAAMP top last year's conference at Mortgage Forum 2012 in Vancouver? It's not going to be easy but they're up for the challenge.  They'll do what they always do, and that means they'll put on a hell of a show.  CAAMP announced this week that Amanda Lang, CBC's senior business correspondent, is returning as host of the Mortgage Forum 2012. That's a fabulous start.  What's also returning is CAAMP Comedy Fest; we're in the process right now of signing a contract with the headliner.  I can't say who it is yet but he's gut busting funny.  There's a good chance that you've seen him on the TV talk-show circuit or one of his HBO comedy specials.  Many of the speakers for the Tuesday's portion of the conference have committed, and the theme for Tuesday is the Art of Marketing.  CAAMP will announce the speaker line-up in short order.  Trust me, you'll be impressed.
It's disclosure time.  I'm the conference chair for Mortgage Forum 2012, and I have a vested interest in the success of this conference.  Anytime you attach your name or reputation to something you want to make its successful.  So I'll use every tool at my disposal to ensure success, up to an including, bravado, hype, spin and hyperbole.  Shooting from the lip is easier to do when you know there's a group of highly killed individuals doing all the heavy lifting behind the scenes to ensure Mortgage Forum 2012 is the best conference we've ever had.  Is that spin on my part?  There's an easy way to find out….see you at Mortgage Forum 2012 in Vancouver.
Until next time
Cheers