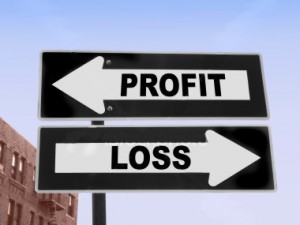 For many in our industry the ability to maintain margins is becoming increasingly difficult.  There was a time when lenders were the loudest when it came to bemoaning the issue of margin compression.  Now others in the industry have joined the chorus.  Lenders have finally hit the wall and the days of increasing commissions are but a fond memory.  Broker owners have been forced to reduce margins in the name of recruitment and retention.  Mortgage brokers, who for years were sheltered from the margin compression storm, are now willing to forgo a portion of their fees to buy down interest rates in the name of competition.  Everyone in our industry has been forced to adjust and deal with the changing dynamics and demands of the client.  The next wave to hit is for many of our suppliers – realtors.
The real estate industry has done a masterful job protecting their own interest, and they deserve a tip of the hat for their ability to demand and justify their commissions.  It was a great run but change is coming.  The real estate industry will not go quietly into the night, as demonstrated by their recent battle with the Competition Bureau of Canada, but the genie is now out of the bottle and there's no putting her back.
I came across an article in the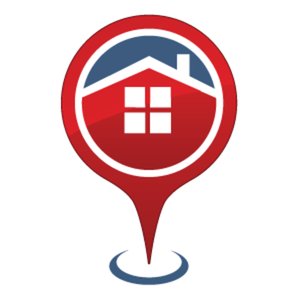 Financial Post by Erin Burry, which chronicled the evolution of a new start up in the reduced real estate commission business.  Prior to reading this article I never heard of TheRedPin, a new entrant into the real estate game.  After reading the article I checked out their website and I have to say it was rather slick, limited geographically, but it looked and felt like the way of the future.  I was struck by a quote in the article from TheRedPins founder, Shayan Hamidi.  Here's what he said, "The real estate industry is built of massive franchises that simply license their brand to thousands of independent agents who run their own individual business.  We only hire professional agents and they are non-commission.  We pay them a salary and a bonus that's based on customer satisfaction, so their interests are completely aligned with their clients."  I do not profess to know if Mr. Hamidi's claims are true, I've never used their services before, but I do believe he's onto something.  Over the past few years there's been a number of new entrants into the reduced real estate commission space and they all seem to share a commonality, the vendor has to do all the work.  For most people a real estate transaction can be intimidating and even with greater access to the MLS all the work still awaits.  It appears that TheRedPin is taking a different approach, full service with a flat fee.  In my opinion that's been the missing link.  Vendors want to pay less but still have the work done for them.  That's no different than most consumers, they want quality and they want it cheaper; a reflection of today's reality, which applies to the real estate industry.  They can fight it all they want but it's a battle they're going to lose.  If it's not TheRedPin it's someone else who's building a business model which will revolutionize the real estate industry, just like it's happened in every other industry.
Until next time,
Cheers.
To subscribe to "To the Point with Bozic" and to receive email updates, please click here to register.
Similar Posts: (click to view)
Mortgage and Housing Industry: It's all about the timing
New Mortgage Rules: The Hidden Code