Living in Toronto is like living in a sports wasteland. Backing winners, especially championship teams, is a joy and pleasure that non-Toronto sports fans get to experience. However being a fan of any Toronto sports team, NHL/MLB/NBA/MLS/CFL, is an act of blind faith, and frankly, work. The majority of Toronto sports fans wake up every day thinking, "this is going to be a tough day on the job". There's ridicule, contempt, and being the brunt of jokes to contend with; but for the first time, in a long time, things changed for Toronto sports fans this week.
Toronto's baseball team, Toronto Blue Jays, secured first place in their division this week, thus ensuring a spot in this year's playoffs. It has been 22 years since the Blue Jays were in the playoffs. I still remember what it was like back then. Back then the Jays were perennial playoff contenders. They were built to win, and to be competitive going forward. God, that was so long ago. When I think about what has happened in my life in the last 22 years, it seems like a lifetime ago. A funny thing happens to fans, especially as they get older; priorities change and blind faith becomes very blurred. I definitely fall into that category. I stopped following the Blue Jays closely about a decade ago. My rationale was simple, if the team doesn't care, neither do I. A company like Rogers, owners of the Toronto Blue Jays, has every right to put P&L (Profit and Loss) over wins and losses on the field. As a sports fan I don't care what the numbers say on a financial statement; I only care about what the numbers say in the standings. Toronto is the fourth largest market, and the Blue Jays owners are believed to be the wealthiest in all of baseball. If those variables cannot produce a competitive team and the willingness to invest in winning, then my disposable dollars will go elsewhere.
Well now my dollars and support of the Toronto Blue Jays have returned. The Blue Jays have captivated Toronto sports fans, as well as fans across the country. It was on July 28th of this year that sports fans in Toronto started to take note of what the Blue Jays were doing. It was then that their roster started to go through a significant turnover. It was then that they started to win. It was then that they started to play like a team. It was then that the players put team results over individual statistics. It was then that the game became fun and entertaining again. Beyond the team's success on the field, I'm amazed at the support the team has received while playing away from home. At every away game, TV cameras will pan in on fans wearing Blue Jays jerseys in the stands. I remember watching a game from Seattle, there was a sea of Toronto Blue Jays jerseys in the stands and the fans were loud; you could actually hear them chanting, "Let's go Blue Jays" during the broadcast; it was like watching a home game. I will say this about Jays fans – they travel well.
Throughout this incredible stretch of games for the Blue Jays, there is one individual's performance that stands out the most for me. It's the performance of their Sr. VP and General Manager, Alex Anthopolus. His performance over the last 12 months is a lesson in leadership. At the end of last year he determined that the chemistry in the clubhouse had to change. He determined that were too many players on the team who put individual results over team wins. He determined that there was not enough players on the team who were true professionals, meaning they were not committed to prepare themselves both mentally and physically to their craft. So he acted; he removed the malcontents and the players who were not committed to winning. He made these moves knowing that if he didn't win this year, or at least make the playoffs, his future employment with the team would be tenuous. On July of this year he took further stock of his team, and came to the conclusion that his team was still not good enough. So he went to work and turned the roster over by 20%, which is unheard of in the middle of a season. He rolled the dice and was prepared to put his job on the line; plain and simple – that took courage. Now his courage is going to be rewarded. His team is in the playoffs, and his employment contract expires at season's end. In other words, he's a free agent at the end of this season, and he can explore other job opportunities. Timing is everything.
I would never characterize myself as a "bandwagon" fan, meaning my support is simply based on wins. Over the years I have spent a lot of money on sports teams in Toronto, and on too many occasions I left the arena or field of play  thinking "I did not get my money's worth". So now I pick my sports, that's code for getting my money. I will now only separate myself from my cash if I'm assured that a sports team will entertain me. They have to play the game right, the team has to be committed to winning and being competitive, and they don't make me regret my investment of time and money on them. I don't think those unreasonable standards.
Go Jays Go!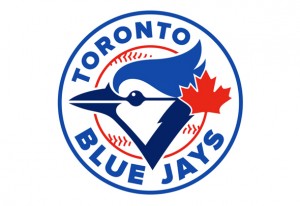 Until next time,
Cheers.