Off for a vacation in Tuscany to explore the sights, and of course the food and wine.  I'm not much of a wine connoisseur.  I know good from swill but the subtleties of wine escapes me.  It makes me giggle when I see people make a production of the wine experience, especially when they're not far removed from Baby Duck and Mateusz, to each his own.
The trip got off to a somewhat auspicious start.  Air Canada not leaving on time, combined with having to catch a connecting flight in the most idiotic airport in the Western Hemisphere, Frankfurt, it's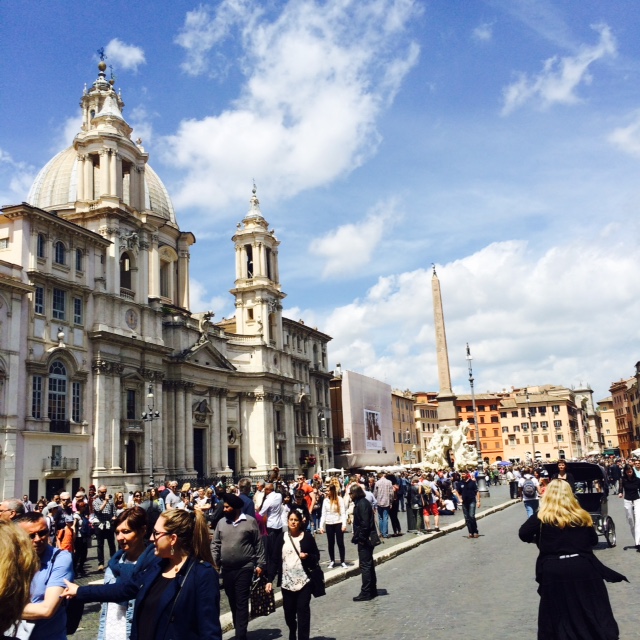 no wonder we missed our connecting flight.  If you've never been to the Frankfurt airport, don't.  It is very un-German like, meaning no order and complete chaos. I suspect the individuals who were responsible for gate placement, human traffic flow and security clearance, first had to ingest two hits of acid, and then when fully hallucinating, they put it all together.  A little Purple Haze by Jimmy Hendricks playing in the background would be a great pairing. 
I've been brushing up on my Italian over last couple of weeks.  I grew up in an Italian neighbourhood so it's all coming back to me. Like the word for "sandwich" is "sangwich", and you don't "turn the lights off", you "close the lights" And my favourite, yous guys, like "where are yous guys going?"  Who needs Google translate?
Depending on the amount of wine consumed, I may skip next week's blog.  I suspect I'll be too busy shovelling pasta into my mouth, my absolute favourite cuisine, and washing it down with some chianti.  I plan on working off the calories by walking daily.  In honour of our Italian hosts, when walking I plan on falling down for no apparent reason. My way of paying tribute to Italian soccer players.  Italy is going to love me.
Until next time,
Cheers.