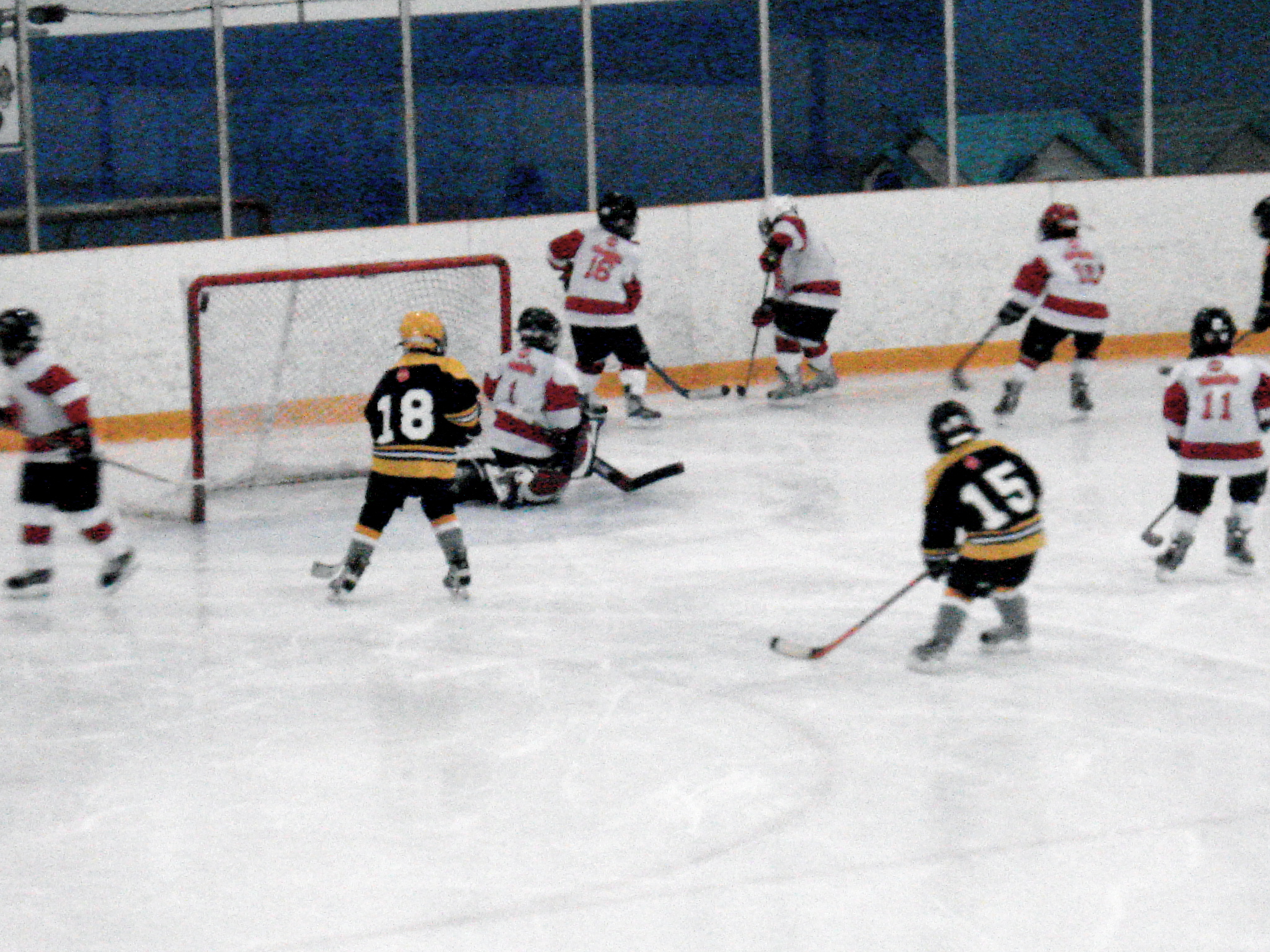 It's almost over!  I suspect most hockey parents share same sentiment.  I'm sure the kids who play organized hockey could go on and on; their parents?  Not sure how much they will miss the cold arenas and scheduling three to four nights a week to be at an arena.  This was really my first year as a hockey "parent/guardian".  Our 11 year shocked us by making the select team.  Combine that with his house league team, well, that's a lot of hockey.  As an example he played in tournament this weekend, and as of 7:30pm last night he played 5 games over the weekend.  Yes, that's 5 trips to arenas, lacing up and taking off skates, and listening to 11 year old dressing room chatter.  A wide range of topics are discussed in the dressing rooms, from the cute girl at school to boogers.  And what makes the conversation even more engrossing for me is the decibel level.  My ritual, and that's what it is at his games, is to ensure he puts on his cup the right way and then lace up his skates.  Once done I grab for the Advil and look for something to wash it down with.
To be clear, no one in our household is under the illusion that our 11 year old is going to earn a hockey scholarship or make it to the pros.  Our desire for him to play the game is for the camaraderie, and the life lessons the sport teaches kids.  The most important lesson is that there are winners and there a losers.  Defeat and failure in sports prepare kids for the "real world". Not everyone one can win, that's life.  It was tough to walk into the dressing room this weekend and see bunch of 11 year olds in tears because they lost a heartbreaker in sudden death overtime.  That game effectively ended their tournament, and they knew it.  As bad as I felt for the kids I was glad they were learning a lesson.  There was no" poor you" by the other dads in the dressing room.  My only comment to Mack was, "don't ever forget what this feels like, and do the best you can to make sure it doesn't happen again".  Of course it will happen again but an 11 year old can only take so much reality. 
I must confess that this hockey year taught me a few things as well.  It annoyed me that Ma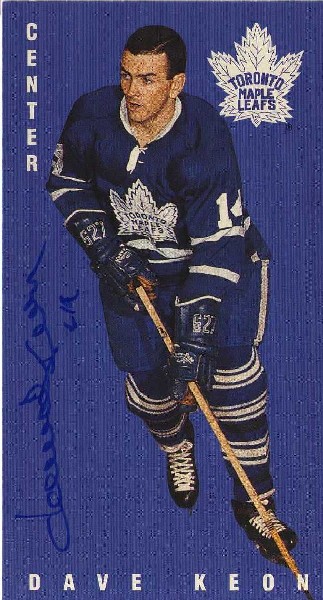 ck, our 11 year old, doesn't love the game.  Oh, he loves to play.  If there's a practice at an outdoor rink and it happens to be minus 20 outside, no problem.  But he's not consumed by the game.  There are no hockey player posters on his wall.  It's a struggle to get him to watch a period of a game with me on TV.  He would rather be doing other things.  I just didn't get that.  When I was his age I was sports junkie, I idolized athletes.  If I close my eyes I can still remember the day when my mom called me into the house and she handed me an envelope which came by mail.  I was around 10 or 11 years old, and there was an envelope for me from Maple Leaf Gardens.  My hero, former Toronto Maple Leaf -Dave Keon, responded to my letter and sent me an autograph picture.  I raced out of the house and showed every kid on the street the picture that Dave Keon sent me, and the kids on the street were all memorized by the photo.  It was a big deal.  I really wanted Mack to experience the same thing.  But the lesson I've learned its okay if he doesn't worship athletes.  As a matter of fact by not hero worshiping he's probably saving himself some grief.  Thankfully Mack never worshiped athletes like Lance Armstrong, Tiger Woods, Marlon Jones, Alex Rodriguez, Michael Vick, Oscar Pistorious, and sadly too many other professional athletes to mention.  Athletes are human beings with frailties, and that can be difficult to explain to an 11 year old.  Idolizing and hero-worshiping should be dedicated to those who truly deserve it – for example, his mom.  If that's all he gets out of playing hockey then the countless hours spent in a cold arenas will be worth it.
Until next time,
Cheers.