"Italy and Spain will be left with little choice but to plug its nose, open wide and except the bitter medicine. Both Italy and Spain are too big to fail."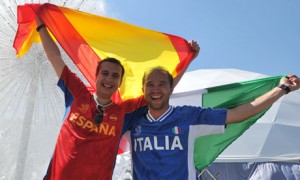 Canada wasn't the only nation that celebrated this weekend. The Austerity Bowl, better known as Euro 2012 soccer final was played this weekend. The finals were a nice distraction for those of Spanish and Italian decent – that was before the game started. The final wasn't much of a game because Spain destroyed the Italians on the field. Soccer purists could marvel at Spain's dominance and breath taking skills. But if it was an exciting game you were looking for, you would have been better off channel surfing. If you missed it the final score it was Spain 4 Italy 0. Ouch!
Prior to Sunday's final game you couldn't help but notice the flags of European countries being proudly displayed by motorists. If it's like this in Toronto and other Canadian cities can you imagine what it must have been like in Spain and Italy leading up to the game?! These two countries could sure use a distraction. Both countries are in dire straits when it comes to their respective economies. Both Spain and Italy's have had to look for handouts from their European ruler, Germany and the IMF. The only thing missing for the Italian and Spanish President is a piece of cardboard that reads, can you spare a trillion? Spain's unemployment rate has now reached a shocking 25%, and they can only envy Italy's 10.2% unemployment rate. Investors view Italy as being much safer than Spain, but that's like picking your poison. Home sales in Italy have dropped by 20% in 2012, and they cannot service their $2 trillion debt. That being said home prices have remained steady in Italy, and their banks are not nearly exposed as Spanish banks. But Italy's irresponsible government spending in the last twenty years has given them very little leverage to negotiate favorable loan terms. Italy and Spain will be left with little choice but to plug its nose, open wide and except the bitter medicine. Both Italy and Spain are too big to fail. They are the 8th and 12th largest economies in the world, their neighbor, Germany, cannot afford to let that happen. Greece? A throw away. The two aforementioned countries? Not a chance. Germany will figure out a solution and Italy and Spain will have to accept the terms; Like maybe having Angela Merkel's picture on all their currency, including coins.
If the fine people of Italy and Spain derived any kind of pleasure prior to the final, good for them. A distraction doesn't make the problems go away but being able to put aside everyday problems for a brief moment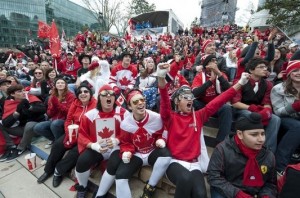 must have been such a relief for them. I suspect that good number of people in Italy and Spain must be envious of us here in Canada. Sure, we have our issues but when compared to other countries around the world they would gladly trade their problems for ours. How fortunate that those of Italian and Spanish nationality get to live in such great countries like Canada. That applies to individuals of every nationality that lives in Canada. Maybe one day everyone will remember to celebrate Canada during international sporting events; something simple, like displaying the Canadian Flag along with your country of origins flag when driving around the city. No one can use the excuse "I didn't think of that". The final was played on Canada Day.
Until next time
Cheers