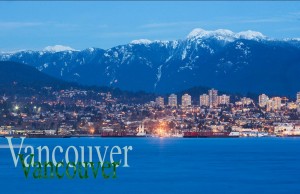 It's been a few weeks since my last post and I thought it might be time to at least check in.  It has been rather hectic over the last few weeks.  Upon arriving home from our vacation, we were back on another plane in less than 24 hours for business purposes.  There's been a lot of hotels, managing dirty laundry on the road and embedding really bad eating habits.  If I'm not careful, I'll have to change the spelling of my name from Boris, to Borises. 
I headed back to my old stomping grounds this week – Vancouver.  DLC, Dominion Lending Centres, asked me to speak at their Owner's Conference.  When asked if I would participate, the answer was quick – absolutely!  It's a wonderful opportunity for me to meet with our customers and garner some insight into the cool and innovative things that DLC is doing.  Gary Mauris, Chris Kayat and Jay Seabrook of DLC have been very supportive of Merix, and if I can make even a small contribution to the success of their conference, I do so with pleasure. 
While in Vancouver, I was also pleased to be able to attend the 25th Anniversary Celebration of TMG, The Mortgage Group.  Wow!  I can't believe how quickly time flies!  This is a homecoming of sorts for me.  Many, many moons ago, Grant and Debbie Thomas, Principal Owners of TMG, asked me to join their organization. I worked for Grant and Debbie for a number of years and upon reflection,  my time with TMG played a very important role in my career development and career path. I will be forever grateful for the opportunity they gave me and even more grateful for the enduring friendship which ensued.  Congratulations on your 25th Anniversary milestone!
Until next time.
Cheers,