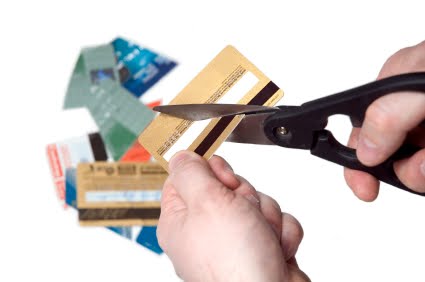 The art of public relations is just that, art.  There's a real skill set to PR work, and sometimes the messaging is so subtle that you're not aware that the spin machine is in full force.  Over the holidays I read a number of articles about our homes being overvalued, too much debt, and the ever popular too much mortgage debt.  The cynic in me wonders if there's genuine concern by the authors of these reports or is this a Machiavellian tactic.
It would be foolish and naïve for us not to worry about consumer debt.  Besides the obvious, a professional responsibility, overall consumer debt can impact our business significantly.  Delinquency, defaults and foreclosures serves no one, with the exception of collection agencies and lawyers.  A stable and affordable market is our nirvana, and anything that might threaten our utopia we have to be aware of, and be proactive about it.  A long term outlook in this regard may cause some grief in the short term.  But if we want to prosper going forward we have to think beyond tomorrow.
What's equally important is ensuring that the discussion around overall consumer debt relates to ALL debt.  It's been fashionable, and headline getting, to portray mortgage debt as the great big bad boogie man.  Yes, mortgage debt makes up a good portion of the consumers overall debt.  It's also, in the vast majority of cases, good debt.  It provides shelter and in time a return on your investment.  If the home is viewed as a long term investment, the owner of the home will win.  That's been historically demonstrated.  What hasn't been demonstrated is that credit card debt is good debt.  Yet that's an extraordinarily profitable business line for the credit card issuers, with very little regulations.  Credit is available today for anyone who wants it.  Consumers are being enticed in every possible way.  It's all about more.  There's no argument that the consumer bares the responsibility to use their available credit in a responsible way.  But with temptation and ease bad judgment usually follows.
The point is if there's going to be a debate about  overall consumer debt, then let's make it just that.  Just prior to Christmas, CAAMP engaged it's Chief Economist, Will Dunning, to write an Op Ed about credit card debt.  It was published in the Globe and Mail on Thursday, December 29th.  The article was well written, and Will raised a number of important issues.  To read the article click on the link below.  Moreover, if we're going to have this debate then a balanced viewpoint is required.
Credit Card Roulette – The Globe & Mail – Will Dunning
Until next time.
Cheers.