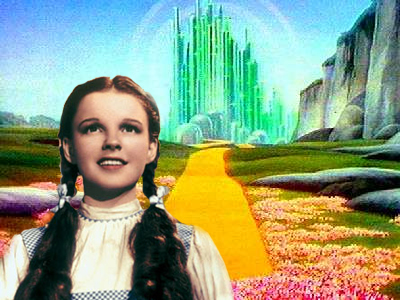 It matters little if it's manufactured or real, we're all going to have to work at being positive in 2012.  Crisis will be fashionable in 2012.  By now we're becoming somewhat immune to gloom and doom.  We've been bombarded with negative information since 2008, as it relates to the economy.  Factor in today's geopolitical issues, Iran and a US election etc. we're in for a special year.   But  given our past experience of dealing with news cycles which predicted economic Armageddon, I think we're uniquely qualified to find silver linings.
The EU is on the brink, and there's no doubt they'll be in the news daily about their possible ruin.  There's little doubt now that Greece is headed for default.  Greece either accepts the harsh austerity measures served to them by their European partners or they exit the EU.  Not sure what will happen but something has to give (as it does for other  European countries).  The silver lining?  European investors are looking for a safe haven.  Canada fits that description.  We provide a stable government, a manageable debt, a stable banking system, a country rich in natural resources and a country built on multi-culturalism, which actually works.  We have plenty to offer European investors as well as the European work force looking to migrate to Canada for a better opportunity.
The US?  Both the Democrats and the Republican are prepared to sacrifice another year to win the White House.  In spite of the politicians there's some good news in the US.  The employment situation in the US is improving, ever so slightly.  Growth in the US for 2012 is pegged at 4%.  Earlier predictions forecasted growth of 2.8% in 2012.  More people working in the US, means more Americans will spend money.  The US is a consumer based economy, and when they spend there's a good likelihood they just purchased something that was made in Canada.  The USD has replaced gold as the safe haven for investors.  Terrific, a stronger American dollar means a weaker Canadian dollar, which helps our manufacturers as well as exports.  Statistics Canada just announced that we had a trade surplus in November.  Original forecasts predicted a $500 million deficit, when in actual fact we had a $1.07 billion surplus.  It was only the second time in the last 10 months that we've managed to have a surplus but I'm more than happy to take one-in-a-row.
It's not impossible to find silver linings today.  You may need a Sherpa guide and donkey to find it but it can be done.  A lot of our success this year will based on our attitude.  Being up and positive is far more effective than asking our staff and customers to breath into a brown paper bag.  No need to hyperventilate, 2012 is going to be a great year!
Until next time
Cheers