For some time now, finding positive news about the mortgage industry and the real estate market in general required a Sherpa Guide and a donkey.  "I think I just heard something positive about mortgages…  OOPS, my bad, it's just Big Foot."
It hasn't been easy but over the past couple of weeks there's been news which leads me to believe the Four Horsemen of the Apocalypse may not be on the way.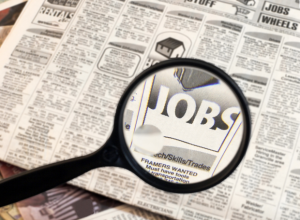 CAAMP's Annual State of the Residential Mortgage Market in Canada (love those short titles) was released just prior to Mortgage Forum 2012 in Vancouver.  It's a must read for everyone in the industry.  All the major media outlets have picked up the report and there's been a significant amount of coverage based on the report.  One aspect of the report that bodes well for the industry, and should give regulators some degree of comfort, is how responsible Canadian borrowers are.  I found it striking that 32% of borrowers either increased their monthly payments or made principal reductions over the past 12 months.  It is estimated that $3.5 billion in additional monthly payments were made, and a further $20 billion in lump sum payments.  Yes, consumers are taking on more debt but they're looking at paying off their debt sooner.  When stories are written about consumer debt levels, a word or two should be dedicated to how responsible Canadians are in attempting to eliminate their debt.
Here's another indication that consumers maybe be smarter than the press give them credit for.  Over the past 12 months there's been a high level of ARM conversions to 5 year fixed terms, and the product of choice today is 5 year fixed. Maybe, just maybe consumers are smart enough to know that now is not the time to gamble.  They're looking at five year terms and saying the rate is competitive and it's worth the peace of mind for the next five years.
As far as I'm concerned, the only stat that matters to our industry is the unemployment rate.  Everything else, where prime is going etc., is secondary.  Our industry, our entire economy will rise and fall with employment numbers.  It's simple, if borrowers are working and they have access to cheap money, like they do now and will have for the next few years, there's less reason to dump a property.  A home owner may not get the price they're looking for but because the home is affordable there is less reason to discount the price.
If a home owner loses their job a completely different set of circumstances arise.  That's why there's reason for optimism over the most recent employment numbers.  According to Stat's Canada, 59 thousand new jobs were created in November. On a year over year basis 294 thousand new jobs have been created, and hours worked have also increased.  These numbers are critical, not only to our industry but to our economy. Anytime we see a reduction in the employment rate it's a reason for a high five or fist bump.  So turn around and give your work mate a fist bump because our unemployment rate has been reduced to 7.2%.
There's more good news that will be readily available when the full Maritz survey becomes public in January, another must read.  But even if we only take into account the data available today there's reason for optimism, and lessons to be learned.  For instance, consumers do not require regulators to legislate responsibility. Consumers are miles ahead on that one.
Until next time,
Cheers.