"We, the consumer, read about these mortgage issues in the media and try to understand but the complexity of these issues leave us somewhat baffled."
The Bank of Canada decided to leave the overnight lending rate at 1%, and we're all but assured that rates will mill remain at current levels for the remainder of 2012.  Sure, things could change but for rates to trend upwards would mean that the BOC is no longer concerned about our fragile economy.  There was also good news – the Minister of Finance said there would be no changes to the  "mortgage rules" at this time.  With the caveat that Finance is prepared to intervene if necessary.
 What would make it necessary for the Fed's to intervene? Where's the line in the sand?  That's what I find intriguing about about the "consumer debt" debate.   Many have stated there should be real concern over the consumer debt levels but no one has stated that if we reach a point where the debt exceeds "X' percent we will have passed the point of no return.  Talking about these issues in an abstract or theoretical context may be interesting, and illuminating, but for it to have real impact – a change in borrowing habits – clearly defined parameters are required.

Open dialogue is healthy and all stakeholders should be a part of the discussion.  I find it curious that the one stakeholder who we haven't heard much from as it relates to the "consumer debt" debate is, well, the consumer.  The text being allocated to this issue is courtesy of the politicians, bankers and those suppliers who benefit economically from increased borrowing.  I'm not sure what the collective voice of the consumer would be regarding this issue but if I was to venture a guess I would think it might sound something like this…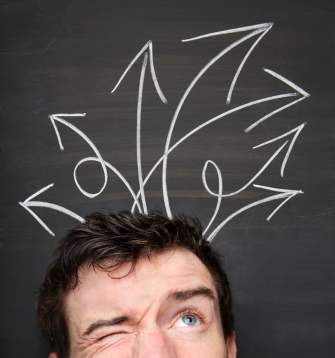 "Firstly, we the consumers would like to thank the bankers, economist and politicians for giving us an opportunity to have our voices heard.  We consumers aren't as smart you folks are when comes to credit.   You're the experts and you do this everyday.  We read about these  issues and  try to understand but the complexity of these issues leave us somewhat baffled.  We hear from you really smart folks that our homes are overvalued by 10% to 15%.  Some of you  are also concerned about how much money we're borrowing.  Yet you same smart folks just started an interest rate war.   This is where it gets really complicated for us.  You say homes are overvalued yet you lower your  interest rates so you can compete for over valued properties to mortgage?   You say you're concerned about our debt levels yet you lower rates so we can take on even more debt?  These issues are way above our heads so we the consumers are going to focus on something which is much easier to understand,  like how to split an atom".
 Until next time,
 Cheers.