Thank You!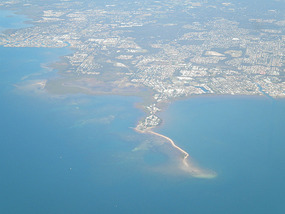 I can't even to begin to express my gratitude and thanks to all those who welcomed me in Australia.  From Phil Naylor, CEO MFAA, Steve Kane, National President MFAA, the MFAA Board, and all the staff, thank you for your gracious hospitality.  The MFAA put on a fantastic conference, and it gave me the opportunity to gain some insight into the Australian market, and to meet some wonderful people.
People like  Bridget Sakr, Chief Commercial Officer Genworth Fininacial.  Bridget invited me to attend a couple of round table discussions with some Genworth's supporters.  It was an interesting exercise and validated that all Genworth employees share the same characteristics.  Customer relations, Best in Class.  People like John Flavell, General Manager Distribution, NAB (National Australian Bank) Broker.  John invited me to attend the NAB broker appreciation dinner. This dinner was for some of the biggest supporters of NAB.  It gave me a great opportunity to ask questions of the best of the best.  Great food, great wine, a captive study group for me, can't ask for much more.  People like Annie Lim, who I sat beside at the conference gala dinner.  Annie is the Director of the Mortgage and Finance Association of Singapore!  A fledgling association but it was a great reminder to me look constantly beyond our own backyard to learn a thing or two.
To all my new mates in Australia,  I would like to extend an invitation to you to join us in Vancouver for Mortgage Forum 2012.  Our national conference is from November 25-27.  No worries, it doesn't conflict with the Melbourne Cup. I can assure it would be a great experience, an opportunity to network, and maybe learn the odd thing from us Canucks.
Until next time
Cheers